Denpasar City and Ubud Tour is one of wonderful Bali Full Day Tours Packages with great experience that we design for your memorable holidays in Bali Island. The tours will start at 08.00 AM from your hotel then we will take you to visit Bajra Sandhi Monument, this monument is symbolic of Bali's struggle against the Dutch colonists. Then we will drive you to visit Badung Traditional Market, it's largest market in Bali and acts as a sort of clearing house for many island goods. Our next journey is visiting Jagatnatha Temple, this temple is the biggest Hindu temples located in the hearth of Denpasar.
Lunch will be serve in local restaurant, after lunch finish we will drive you to visit Ubud Monkey Forest, it's official name is the Sacred Monkey Forest Sanctuary. Then the tours will continue to visiting Ubud Palace, the palace is a kingdom palace of Ubud Empire. The next destination is visiting Ubud Art Market, this traditional market situated in center of Ubud Village. Our last trip is Tegalalang Rice Terrace, it's beautiful verdant terraced rice field scenery at north side of Ubud. The tour will be very comfortable with our private air conditioning car transfer and to keep your convenience and enjoyable journey our professional tour driver is always outstanding offer his best service with the information you need.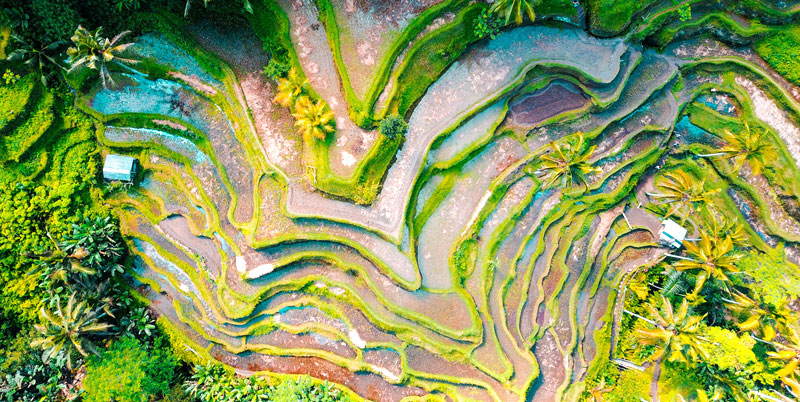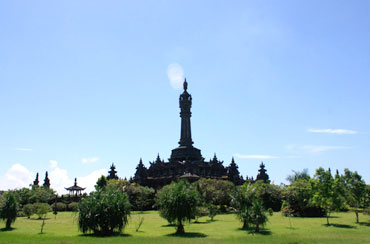 Bajra Sandhi Monument in it's development, it has been opened for visitor and to be places of interest or tourist destination in Bali in particular when visiting Denpasar town. You may also join Denpasar City Tour ..... Read More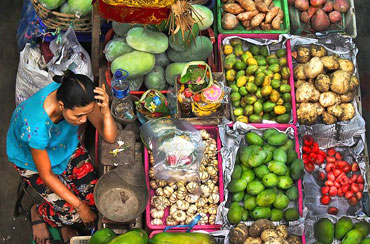 Badung Traditional Market
Badung Traditional Market is Denpasar's historical art market which varieties the main landmark along with the city's primary traditional market area, with the Badung traditional market. The particular art market is situated on Jalan Gajah Mada Denpasar.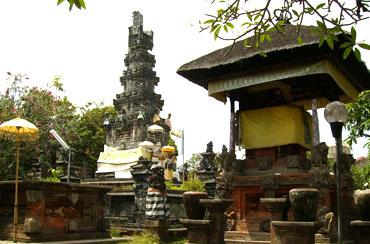 Jagatnatha Temple there is created from white coral and enclosed with a lotus moat using a huge number of fish, the 5th evil shrine in the middle creates the temple easily recognizable. Bali epics, goddesses and gods are created ..... Read More
Ubud Monkey Forest is a tiny rainforest dwelt by a few number of monkeys and various tropical animals. It situated near commercial establishments on the center of Ubud, in Balinese called Wanara Wana Ubud ..... Read More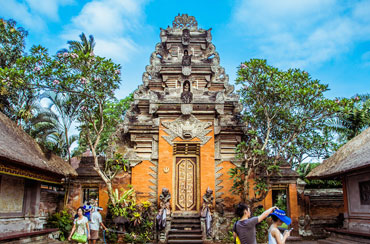 Ubud Palace is reachable after an approximate hour's drive north from the provincial capital of Denpasar. Many visitors find the palace a convenient stopover, as it is strategically the focal point of Ubud ..... Read More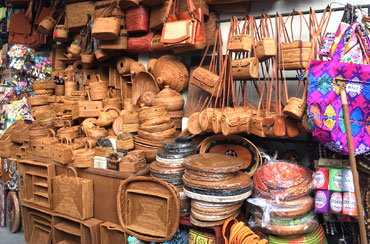 Ubud Art Market is where you can find beautiful silk scarves, lightweight shirts, handmade woven bags, baskets or hats; statues, kites and many other hand-crafted goods. Located in front of Ubud Royal Palace ..... Read More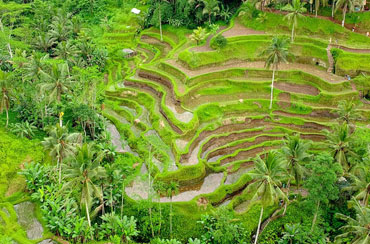 In Tegalalang Rice Terrace you will see the Balinese farmer do their rice field in oblique area complete with its system irrigation. You will enjoy the beautiful panorama of valley with rice terrace and coconut trees ornament it ..... Read More
Denpasar City and Ubud Tour Price and Inclusion :

Price A :

• IDR 600,000 (Maximum 6 Person in the car)
• IDR 900,000 (Maximum 12 Person in the car)
• IDR 1,100,000 (Maximum 17 Person in the car)



Price A Include :

• Private A/C Car, Petrol, Parking Fee
• English Speaking Driver
• 21% Government Tax and Service


Price B : IDR 550,000 Per Person

Price B Include :

• Private A/C Car, Petrol, Parking Fee
• English Speaking Driver
• All Entrance Ticket
• Delicious Lunch
• 21% Government Tax and Service


Remarks : Minimum Booking is 2 Person
Terms and Condition :
• Get special price for group booking
• The tour is private tours and that means there is no other participant
• The tour will assist by english speaking tour driver
• Flexible time arrangement and subject to change based on your request
• For single traveler there is additional charge 50%
• Children under 12 years old will get 50% discount
• Infant under 4 years old is free of charge
• Reasonable and fair price and that means no hidden charge
• For the payment you may pay upon start the tour and no deposit needed
• Payment either in USD, Rupiah or other currencies based on the latest exchange rates
How To Book :
THE BOOKING PROCESS :
• Complete The Booking Form to send your request
• Discussion, we answer all your questions regarding your inquiry
• Confirmation, we send the booking confirmation to you by email when all clear
• No booking fee, no deposit require from the activities that you requested
• Payments, you may pay upon start the tour to our driver by cash
PRIVACY POLICY :
• Your reservation is absolutely secure, all personal data is encrypted and will be processed in a secure way. Bali Sky Tour takes the privacy of your personal data very seriously. Your personal information will only be used to process your booking.
Booking Form
Please complete the form below for general inquiries of your tour or activity